After the sun sets over the water, the proper lighting in your living room will allow activities, relaxation and entertaining to continue seamlessly through the night. With strategic placement of particular fixtures, you can achieve all three types of lighting necessary to supplement any mood. Here are a few tips offered up by the American Lighting Association as well as a few lighting fixtures from Cottage and Bungalow that will help capture the right light in your living room.
Match The Room's Ambience With The Lighting Fixture
Ambient: To make your living room both navigable and inviting, incorporate coastal pendant lighting, sconces and chandeliers for general illumination that is easy on the eyes and easy on TV and computer screens.
Grand Marsh Grass Chandelier

Savannah Glass Pendant Light

Accent: To emphasize a piece of art, interesting architecture or another visually interesting element, utilize lighting with a strong focal point such as a wall-mounted fixture.
Arc Sconce
Task: For reading and working comfortably, place swing arm lamps behind and to the side of seating and at a level that prevents any glare. For game tables, add a low-hanging pendant fixture that will evenly distribute light.
Savannah Shell Bowl Chandelier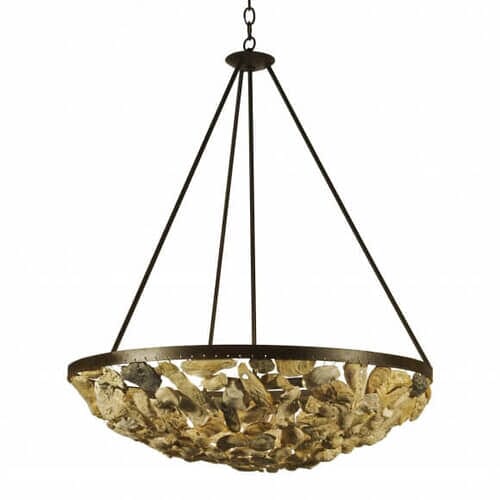 See what other designer lamps and beach style lighting Cottage and Bungalow offers online.