The trend of using natural driftwood in home decor is going strong. We are seeing driftwood pieces being used in contemporary and traditional homes alike. People are drawn to driftwood because it adds a natural element to your home. This rusticity feels authentic and is an antidote to the hectic world beyond.
Our driftwood mirror, lamps and tables are handcrafted using natural wood. No two pieces are alike so you know that each piece is uniquely your own. Think of them as a piece of natural art for your home.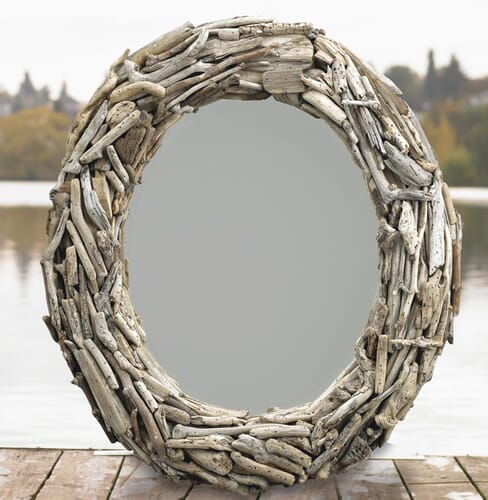 These driftwood pieces and many more can be found on the Cottage & Bungalow website. You can also click any of the photos above to learn more about each piece and to purchase it from out site.